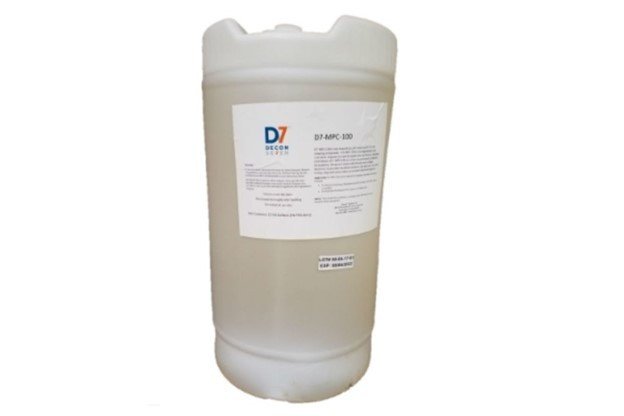 Decon 7 Sanitizing HVAC Cleaner
---
Description
D7 capitalizes on the cleaning power of hydrogen peroxide, penetrating and disarming toxins. This specialized formula penetrates and kills multiple pathogen types*, sanitizing down to the molecular level. It is effective against SARS-CoV-2 virus in 1 minute* and will sanitize and disinfect your home.
---
Specifications
D7-MPC100 Concentrated Soap
D7-MPC-100 is a non-hazardous, pH neutral (pH 7.0-7.8), highly concentrated, multi-purpose cleaner. It cleans effectively, even at high dilutions, providing an excellent value in cost per use. Unlike with more dilute detergents, this product creates no need to buy, ship, and store water. D7-MPC-100 can safely be used to clean both equipment and surfaces in a facility.
Available in 5 gallons, 15 gallons, or 55 gallons.